100 Years and Growing:
100 Years and Innovating
|
100 Years and Giving
|
100 Years and Evolving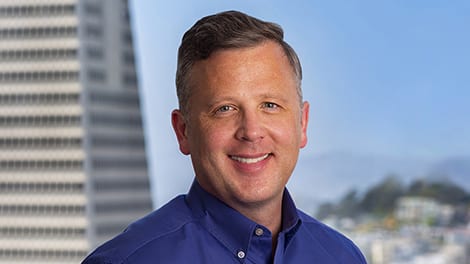 Lessons From A Decade
Our leaders discuss what our history can teach us today. Chief Information Officer Dan Willey talks about how the 1960s was a time of great political and social change globally. He also shares how Wilbur-Ellis went through transitions, including a major leadership change during the decade.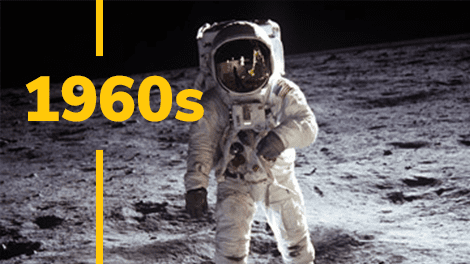 Through the Decades
Our story has unfolded, riding the tides of America and the world, toward a future of growth. Each month we'll feature a decade in the life of Wilbur-Ellis and count up to present day.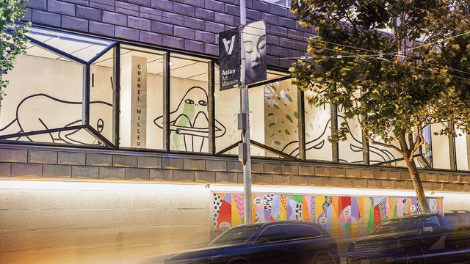 100 years and giving

Wilbur-Ellis has a tradition of giving to worthwhile causes. And like Wilbur-Ellis, the Wilbur family has long supported worthy causes. For decades, the Wilburs have been patrons of the Asian Art Museum in San Francisco. Read about the recent honor the museum bestowed on Judith Wilbur and about the new Brayton Wilbur Foundation Gallery.
Kids' Giving Program: October Winners
If you're in school, how has going to school changed this year? What's different? And what do you like AND don't like about the new way of going to school?
For kids of all ages (school-age or younger), how do you like to play? What are your favorite things to do for fun and why? Do you love riding your bike, skateboarding, playing sports, cooking? Bonus points for telling us about any favorite NEW activities!
Faviola Juarez, United States (15 to 17)
Hello, my name is Faviola Juarez, I'm currently a junior at Lone High School. On campus classes officially started back up October 28th. When I first arrived at school, I noticed many different changes that were put into place, starting with the way you get into the school building. It is much different than what I remember. Everything we do is done in a single file line, with a mask, and 6 ft apart. To be let into the buildings, we have our temperature taken every morning and are given hand sanitizer. Then we can walk to class, but we have to stay on the right side of the hallway 6 ft apart in a single file line. There are many more rules that I can list, but these are just a few to put it into perspective. However, I agree that these rules should be put into place to keep us all safe, but at the same time these rules are affecting my learning. I'm not getting that same fun learning experience that I used to get. Now it's all about these rules I must follow. Going to school just doesn't seem like it's about learning anymore. On the bright side, I'm very happy to be able to see all my classmates and friends again. Some of my favorite things to do for fun is play basketball or volleyball. I love playing both of these because it just frees my mind. I just get so focused on the game that I forget everything else. These are both activities I have going on after school as well. One new activity I picked up on is baking. I started to make cookies, pies, and macaroons and just fell in love with baking.
Navya Choudhury, India (9 to 11)
Dylan Hunt, United States (12 to 14)
School is very different this year. First, we have to wear masks all day long. I don't like wearing masks because it's hard to breath. Second, we only have one special class a day. I love the days I have PE, but I don't like the days we have music and library. Another thing that has changed this year is that we can only play with our homeroom class at recess and I have friends I want to play with in the other sixth grade classes. We also have to sit in our assigned seats all day long. When I'm not at school I like to play video games and talk to friends. My favorite game is Rocket League. It's a soccer game, but instead of people there are cars. The newest thing I like to do is play with my new dog, Jett. He is a 2-year-old border collie mix and we rescued him from the shelter. I love when he gives me kisses and I like playing tug-of-war with him.
Yi En Neo, Singapore (6 to 8)
I have to wear a mask to school. We practice safe distancing in school and I'm separated from my friends by a table shield. There are no more excursion trips organized by the school. What I like about the new way of going to school is my teacher is coming up with creative things for us to play. What I don't like is that I have to wear a mask all the time except when I am having my nap in school. Because it is not comfortable to wear a mask.
John Wilbert Santosa, Indonesia (9 to 11)
Since last April, I studied at school by learning online, every day I study online with my PC computer, including sports subjects. I like online lessons because I am at home every day, but I can't meet and play with my school friends and my teachers at school. That makes me sad and I miss seeing them. After the online school is over, in the afternoons I sometimes go cycling or play badminton with my sisters around the house using a mask.
Kids' Giving Program: October Honorable Mentions
Vera Hansen, United States (6 to 8)
Actually, we changed to a whole different curriculum. It's the Weaver curriculum. Also, I get to do Teaching Textbooks on the computers now, and I was already homeschooled. I'm also in third grade now so everything is getting HARDER. We also do recess now. My favorite way to play is with my two cousins BFF's, Aelea and Norah. I LOVE going on the big trampoline with them. I do like to ride my bike too. I taught myself how to ride with no training wheels, I also showed Aelea the basics, but she basically taught herself too.
Zheng Yu Cheah, Malaysia (6 to 8)
I couldn't go to school for some time and was learning via Google Class at home. Now, I have to wear a mask to school, but I am happy I can go to school now. But, there are viruses still and I can't play with friends. I have to keep distancing with friends and no sports class. Still, I am happy I can go to school. I hope the virus goes away and everyone is safe, so I can attend class of basketball and Wushu.
Atharva Kulkarni, India (3 to 5)
I am studying in UKG. This year school is very boring, as I have to attend school online. I can't meet my friends and teachers, play with sand, run around, no annual gatherings & no eating lunch and snacks together. The only thing that I like in the new way of school is that I don't have to stay in day care, as my Mom and Dad stay with me all the time.
© 2020 Wilbur-Ellis Holdings, Inc.