100 Years and Growing:
100 Years and Innovating
|
100 Years and Giving
|
100 Years and Evolving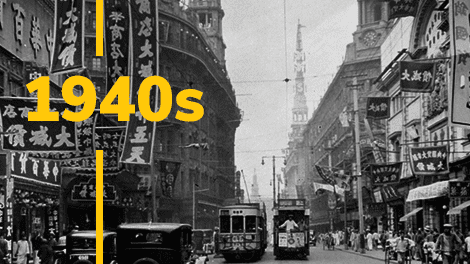 Through the Decades
Our story has unfolded, riding the tides of America and the world, toward a future of growth. Each month we'll feature a decade in the life of Wilbur-Ellis and count up to present day.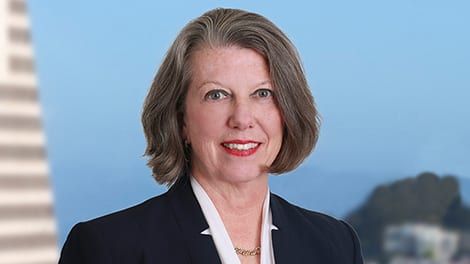 Lessons From A Decade
Our leaders discuss what our history can teach us today. From Vice President of Human Resources Anne Cleary: What the 1940s teach us about the importance of shared purpose and values.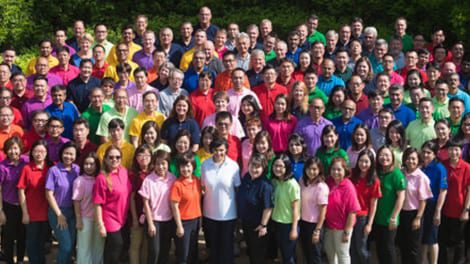 Thoughts on a Milestone
Our employees talk about what it's like to work for a company celebrating 100 years in business and their predictions for the next 100 years.
Kids' Giving Program: August Winners
At Wilbur-Ellis, we help customers grow food and produce products for people, pets and livestock. This includes fruits, vegetables, flowers and grains of all kinds. With this in mind:
What are your favorite fruits and vegetables, and what are some of the different ways you like to eat them? Bonus points for also telling us the ones you don't like.
Atharva Kulkarni, India (3 to 5)
Hannah Ponce, United States (6 to 8)
I love eating watermelon sliced with salt on it. I like to grow my own watermelon to see if I can grow a bigger watermelon than last year. It is so nice to be able to go to the garden and pick my own strawberries and raspberries. My mom and I made some raspberry bars that were delicious. I help my mom make the sweet biscuits for fresh strawberry shortcake and when they are done I add the berries and whip cream. Kale is good eat fresh out of the garden, I love how the leaves are all curly. Kale grows so fast that sometimes I share with the horse or the chickens. Carrots are fun to grow especially when they are the multi colored ones. I will dig up a fresh carrot for me and my brother and then Doc (the horse) will nicker at me to share my sweat treat.
I don't like to eat the Popeye spinach, it doesn't make have muscles like Popeye. I don't care for green apples, they are too sour. Cooked carrots are yucky. There is just something about mushrooms that is just not right.
Charis Chew, Malaysia (3 to 5)
Aarav Narayan, Singapore (6 to 8)
Hello, my name is Aarav and I am 8 years old. I have many favorite fruits and vegetables. Some of my favorite fruits are: Mangoes – I love to eat this sliced. I especially love to eat around the seed of the mango as this is the juiciest part and is really delicious. I also love fresh coconuts, the coconut water and the flesh. When I went to Fiji, I would have coconuts everyday. I also love bananas. I have these sliced in my weetbix for breakfast. I also like all types of berries such as blueberries, raspberries and strawberries. Did you know that strawberries are the only fruit to have seeds on the outside? Out of all the fruits, I have to say that my most favorite are cherries. Cherries are so sweet and delicious. I love going cherry picking in the summer. I eat more cherries than I can pick and my t-shirt is always red with cherry stains. Some of my favorite vegetables are avocados. I love avocado on my sandwiches and in salads. I also love cucumbers especially in salads and raw in my lunch box. I also love carrots as well. My least favorite vegetables are celery because they have no taste and are stringy. I also don't like zucchini. They just don't taste very nice, but my mum always hides celery and zucchini in pasta sauce when she makes it. She thinks I don't know that she puts it in the sauce, but I know! I love her anyway! Thank you for reading about my favorite fruits and vegetables.
Olivia Finch, United States (15 to 17)
I love fruit, but my favorites are constantly changing. My current favorites are grapes, cherries, and strawberries. I like to eat cherries for a mid-day snack. I usually put grapes in my lunch for school. Strawberries are usually one of my favorite fruits because I can eat them so many ways. I eat them normally and on anything like cake, whipped cream, yogurt, ice cream, and in smoothies. My favorite vegetable is corn. It has been my favorite vegetable for quite awhile. My favorite way to eat corn is on the cob. My uncle grows corn and it is amazing! A vegetable I do not like is asparagus because the consistency is weird to me. A fruit I do not like is honeydew, but I like almost every other fruit.
© 2020 Wilbur-Ellis Holdings, Inc.