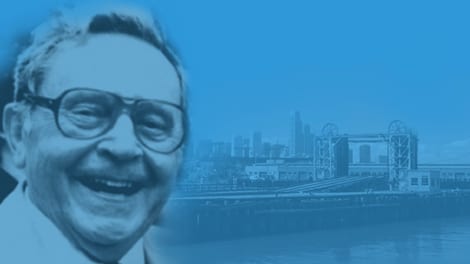 The Human Side of Business
A decision that changed an employee's life
100 Years and Growing: 100 Years and Innovating | 100 Years and Giving | 100 Years and Evolving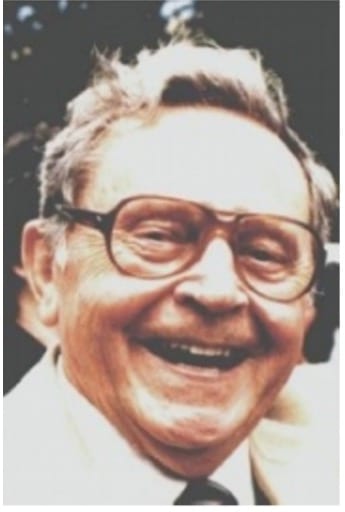 Sometimes in the hustle and bustle of doing our jobs, it's easy to forget the difference one decision can make in someone's life. In 2005, a letter to Wilbur-Ellis from George John Poppin helped us remember.
Mr. Poppin was born in 1918, and in 1936 he was a high school student. Along with his three brothers, Mr. Poppin worked repairing burlap sacks at a Wilbur-Ellis fishmeal plant next to Pier 54 in San Francisco, California.
In the 1930s, with the Great Depression in full swing, times were tough, and Mr. Poppin was facing a difficult situation. It looked like he was going to have to drop out of high school to provide more support for his family – unless Wilbur-Ellis could let him work on Saturdays. His 2005 letter to Wilbur-Ellis explained:
"Enter one person who saved the day in 1936 … it was your foreman Claude Loucks who came to my rescue. He gave me permission to come to the plant on Saturdays to repair the burlap sacks. I was paid 1 and ½ cents for each bag I patched. Thanks to Mr. Loucks, I was able to contribute to my family's living expenses and continue my education.

From high school, I got a full, all-expense-paid football scholarship to Santa Clara University. I survived World War II, went into teaching high school, got married, have four children, eight grandchildren, and seven great grandchildren.

At 86 years of age, I am very grateful to Wilbur-Ellis and Claude Loucks for giving me a helping hand during a very critical year of my life. Thank you … for you are one of the finest, the greatest and the best. I have waited all these years for an opportunity to thank you for your help. Very sincerely, George John Poppin, retired high school teacher, San Francisco."
Mr. Poppin passed away in 2010. In his obituary, he was remembered as a man who "lived richly, loved deeply, and encouraged many." We thank Mr. Poppin for his letter, and his family for allowing us to share it, as a memorable moment in the life of George Poppin and Wilbur-Ellis.
---