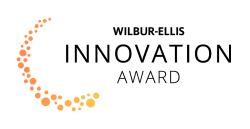 THE INNOVATION AWARD WINNERS
Best Idea to Feed the World Wins $25,000
The Wilbur-Ellis Innovation Award invites student teams from U.S. colleges and universities to propose innovative approaches to providing food for a growing population.
View the winning teams below with brief summaries of their submissions.

Congratulations to last year's winners!
Grand Prize Winner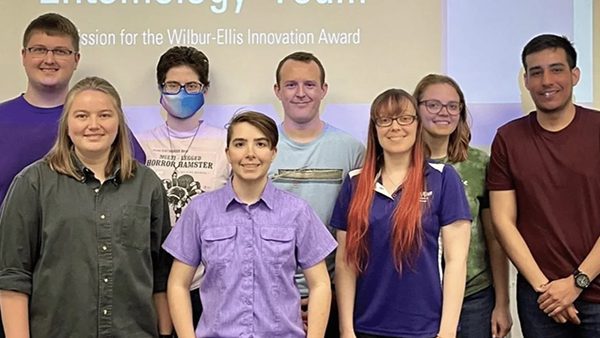 TEAM: KANSAS STATE UNIVERSITY ENTOMOLOGY TEAM
Insects Recycling Waste to Feed the World
Brief Summaries of the Teams' Submissions
"Insects are an incredibly diverse group of animals. Their success can be attributed to their fast generation times and the ability to adapt to specialized habitats.
Insects are also a major cause of food insecurity around the world because they destroy crops, infest stored grains, and serve as a vector for livestock diseases.
The team's proposal is to biologically engineer symbiotic bacteria with enzymes capable of degrading plastic waste.
Researchers are finding that insects and microbes can degrade common household plastics. And we propose engineering these traits into symbionts of insects. Plastic waste and food items then become substrates for insect metabolism.
Insects with newly gained plastic degrading abilities can process diverse waste streams into biomass for insect fertilizer, animal feed, human food, and even new plastics and biofuels."
Kansas State University
Molly Edeburn
Ivan Grijalva
Brandon Hall
Jacqueline Maille
Theresa Markwardt
Cameron Osborne
Victoria Pickens
Hannah Quellhorst
Mollie Toth
Advisor: Dr. Brian McCornack, Kansas State University
---
Honorable Mentions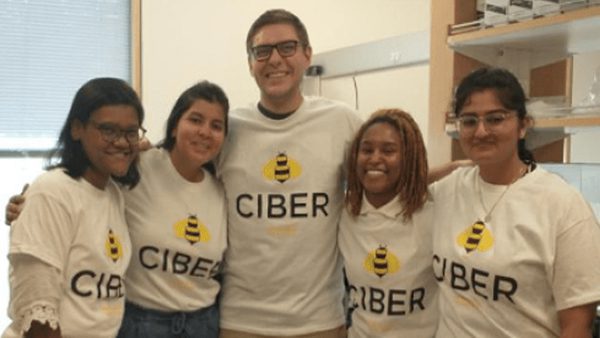 TEAM: CIBER SQUAD
Safeguarding Honey Bees to Enhance World Food Security
"Honey bees are of central importance for human food production, since they pollinate more than 80 crops. But there have been dramatic declines in U.S. honey bee populations, creating concern about the future availability of healthy, affordable food.
The CIBER Squad is a team of 5 PhD students that is developing and deploying novel tools for bee health management in collaboration with local beekeepers.
The team uses locally available, stress-tolerant honey bees and a wide range of technologies to develop new bee health management tools.
This includes medications to treat bee diseases … deploying electronic sensors inside beehives to remotely monitor hive performance … and unraveling the molecular mechanisms of bee traits, in order to use those traits to create a queen bee breeding program for Southern California."
University of California, Riverside
Christopher Allen
Genesis Chong
Jessica Webb
Sakshi Watts
Shamima Hossain
---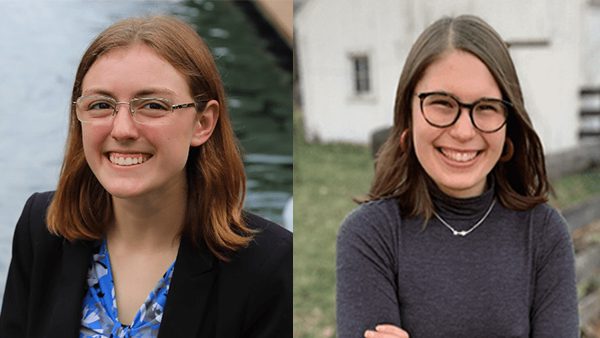 TEAM: ZUMWALT ACRES
Reimagining Midwestern Agriculture
"The American Midwest – and the staple grains it produces – will be a crucial landscape in global food production.
Currently, many conventional Midwestern farmers use lime to increase the health of their soils. The team imagines a future where farmers use basalt, instead of lime, on their row crops.
Basalt offers striking similarities to lime, while sequestering carbon and locking it in the soil. Scaled across the Midwest, this represents gigatons of carbon drawdown potential, without hurting farmers' yields.
This is critical for imagining a carbon-neutral, or even a carbon-negative, way of farming."
University of Texas at Dallas & Middlebury College
Patricia Mathau (University of Texas at Dallas)
Remi Welbel (Middlebury College)
---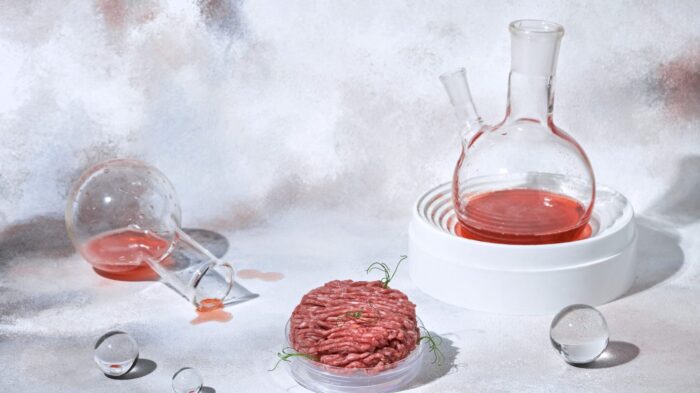 TEAM: TEAM SLAPS
Functionalized Chitin-Based Stereolithography (SLA) 3D Printed Scaffolding (SLAPS) for Cellular Agriculture
"The cellular agriculture industry is addressing the need for sustainable meat through the use of new technologies, including growing cells in large, efficient bioreactors.
The industry has been plagued by a lack of inexpensive, abundant, environmentally friendly scaffolds on which to culture those cells in 3D environments – which is necessary for cell differentiation.
The team proposes utilizing a current waste stream in the seafood industry – chitin – along with laser-based photoinitiation 3D printing technology to produce chitin-based hydrogel scaffolds.
This new technology will provide unrivaled 3D spatial control to create whole cuts of meat that are visually indistinguishable from conventional meat products."
Cal Poly Pomona, University of Washington, UC Berkeley
Lillian Wang (Cal Poly Pomona)
Ana Paula Kitos Vasconcelos (University of Washington)
Kavi Solanki (UC Berkeley Haas School of Business)
Shreya Ramesh (UC Berkeley)
Project Mentor: Dr. Benny Larson, Wildtype Foods
---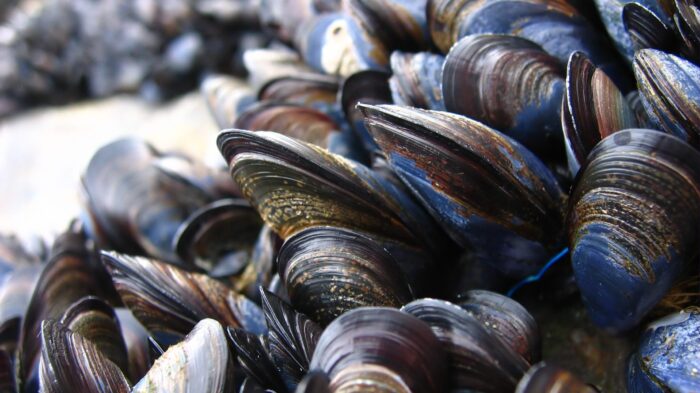 TEAM: KANSAS STATE UNIVERSITY GRAIN SCIENCE TEAM
Ocean Agriculture
"Oceans cover approximately 71 percent of the earth's surface. They are home to 94 percent of wildlife, and produce 70 percent of the total oxygen in the atmosphere.
With that in mind, regenerative ocean farming offers a solution to the looming food crisis.
Ocean farming involves growing crops and seafood in a large body of water in a fixed location. Currently, kelp and seaweed are the main crops. Scallops, mussels, oysters, and clams are the main types of shellfish grown.
Ocean farms are expected to start producing genetically modified cereal grain that can grow in salty water. Ocean-farmed crops – like kelp and seaweed – also have important applications in food, animal feed, fertilizers, and biofuels.
Ocean farming could reduce the amount of land required for agricultural use, as well as lowering greenhouse gas emissions and restoring sea ecosystems."
Kansas State University
Jenna Flory
Conrad Kabus
Tucker Graff
Allison Blomme
Samuel Kiprotich
Advisor: Dr.Sajid Alavi, Kansas State University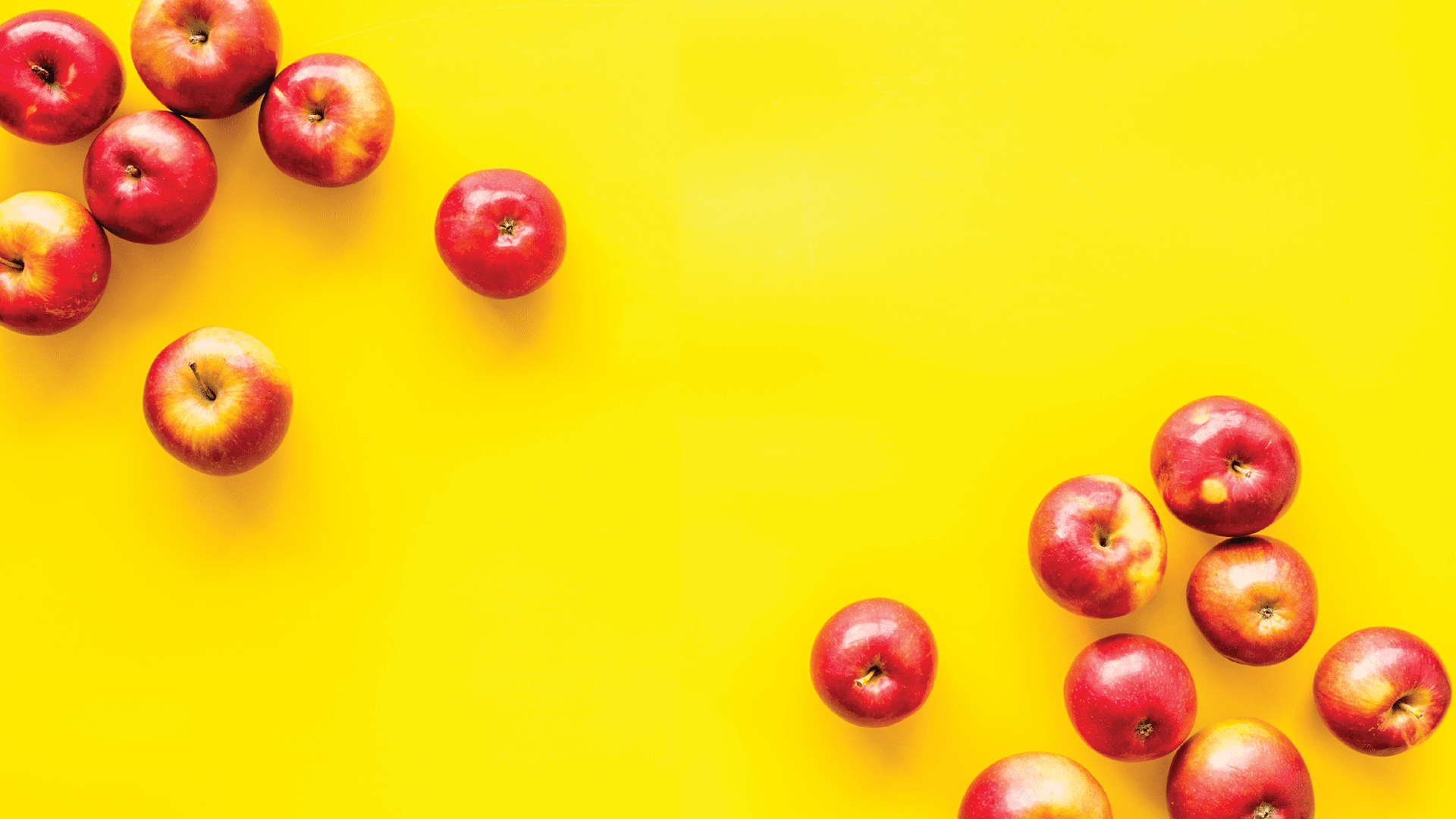 Register for the 2023 Innovation Award Today!
Final Submissions due May 31, 2023.