A time of war … peace … and rebuilding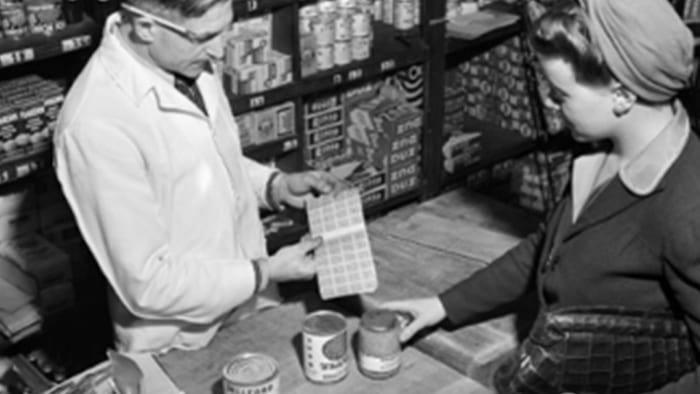 In 1941, the United States entered World War II, a four-year conflict that would bring dramatic changes for Wilbur-Ellis and the world.
In the U.S., many young men who worked for the company joined the armed forces, and a skeleton staff was maintained for the duration of the war at the company's San Francisco, California, headquarters.
After the attack on Pearl Harbor in 1941, there were rumors of Japanese submarines off the Pacific Coast, which led to a sharp decline in fishing activity. This dried up supply, but inventories of fish meal the company held (accumulated during a falling market) suddenly became far more valuable.