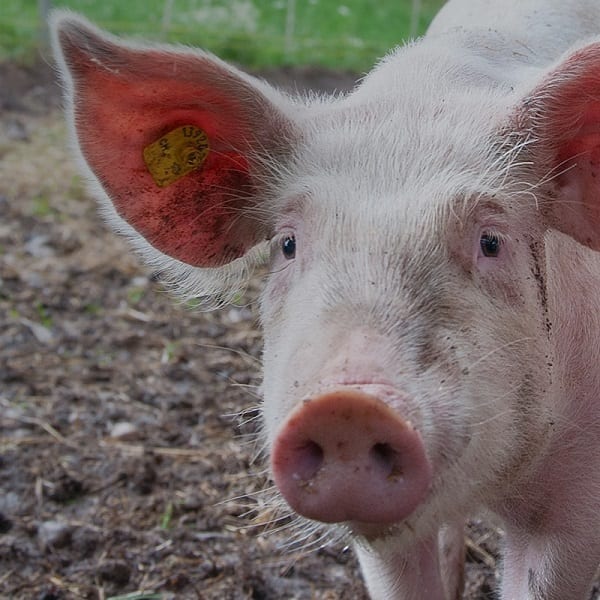 Note: This article was originally published on the News & Insights section of the Wilbur-Ellis Nutrition website on June 25, 2019. Since the original publication date, the team has attended the following swine health conferences in September:
Midwest Swine Nutrition Conference in Indianapolis, Indian
Leman Swine Conference in Saint Paul, Minnesota
Minnesota Nutrition Conference in Mankato, Minnesota.
On June 27, our team is hitting the road to attend the eighth annual Iowa State University (ISU) Swine Day educational event (#iowaswineday).
We love attending this event each year. Not only does it bring together some of the most well-regarded thought leaders and scientist focused issues facing U.S. pork producers, but it also shares some of the most cutting-edge nutritional research out there. We always come away with a wealth of knowledge that helps us better serve our customers.
This year, we're particularly eager to attend a session dedicated to determining the causes of leaky gut and its metabolic and production consequences, which will be revealed by Dr. Lance Baumgard, Norman L. Jacobson Endowed Professor in Dairy Nutrition, Iowa State University. When it comes to health, the gut has a lot more to do with keeping animals – and humans – well than its given credit for. And we're excited to learn even more about the role of antigens in initiating an immune response that can negatively impact muscle and other tissue within pigs.
Wilbur-Ellis Nutrition is driven by our core values – integrity, diversity, effort, accountability and service – to continually help our customers and partners find and put in place better solutions for ensuring animals receive customized, high-quality, dependable nutrients. Staying in-the-know let's us do this with the confidence and authority our customers need for their continued success. So, we take continued education seriously.
Our annual participation in collegiate-led research forums is just one example of how our team keeps up to speed with the latest nutrition and health science that we can bring back to our colleagues and customers.
Interested in what we learn at this event and others? Feel free to reach out to your Wilbur-Ellis Nutrition representation or contact us here at any time to get more information.