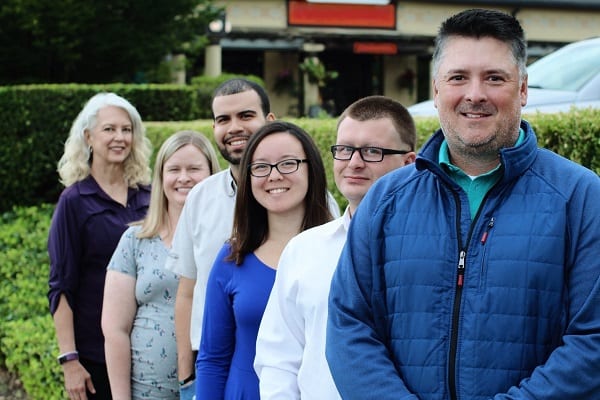 This article was originally published on the News & Insights section of the Wilbur-Ellis Nutrition website on September 27, 2019.
At Wilbur-Ellis, safety has always been of the utmost importance. We owe it to ourselves, our partners and, of course, our customers to ensure the highest level of care is taken to ensure the quality we are known for remains a part of our DNA.
This is why—over the past year—the Wilbur-Ellis Nutrition team has made some big moves and investments to expand our commitment to meeting Food Safety, Quality and Regulatory standards by both identifying and closing any potential for actual or perceived process gaps along the way.
Over the last few months, the team has worked to continue building on safety qualifications such as our SQF Level 2 and Safe Feed, Safe Food certifications. Achieving these recognitions is in large part due to the strength of the FSQR team – the right people in the right roles helping to making great things happen.
"By building the right team with the right experience, we have an edge over our competition. This investment in our employees helps strengthen our reputation as being an innovative leader to our customers and suppliers," explains Michele O'Rourke, HR Director, Wilbur-Ellis Nutrition.
For Wilbur-Ellis Nutrition, the FSQR team consists of the best and brightest in the field, including:
Senior FSQR Specialist Ahhria Fosdyck, who also recently joined our team. Ahhria focuses on the foreign supplier verification program, national training, and direct shipments.
Senior FSQR Specialist Chris Quinones also joined us in the last year to collaborate with the commercial group and supports business expansion into foreign markets through compliance.
Regulatory Compliance Specialist Dori Dumont, who began her career with Wilbur-Ellis in Agribusiness 20 years ago, relocated to Wilbur-Ellis Nutrition to pursue an interest in animal health after completing her degree in Veterinary Technology. She currently handles state and federal licenses, contracts and registrations for both Nutrition and our trusted brand Ameri-Pac, while managing Nutrition's organic program as well.
Quality Specialist Josh Henderson grew from his first role at the Clackamas, Oregon, medicated feed mill to a plant manager before joining the Wilbur-Ellis Nutrition quality department last March.
Senior FSQR Specialist and Food Safety Team Leader Caitlyn Nigbor started in Wilbur-Ellis's Food Safety, Quality & Regulatory department in 2017 and now focuses on facility audits, corrective actions and managing the 12-facility food safety plans.
With a diverse team comes a variety of skill sets which helps strengthen their ability to provide effective and timely support both internally to the marketing team and externally to customers and suppliers.
In the past year, the team has already made an impact by overhauling the vendor qualification and foreign supplier verification programs, improving the new product introduction program and product catalog and reviewing laboratory use and spending.
Going forward, the business needs will determine what the team focuses on next in terms of achieving additional safety qualifications. Whether it's obtaining a Global Food Safety Initiative recognition, with the FSQR dream team in action, we are confident in our ability to delivery.
Learn more about our commitment to safety and FSQR standards at our website: www.WilburEllisNutrition.com.