WORK WHERE
EVERYONE MATTERS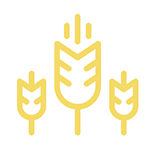 Sales/Crop Scouting Internship
Help our growers achieve their ambitions by scouting their fields for weeds, insects and diseases—and finding ways to help them make the most of their land.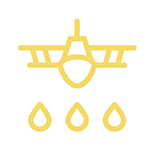 Aerial Operations Support Internship
Work closely with the planes, pilots, crews and maintenance teams at outlying airfields to support the aerial application of products that are vital to help crops grow: managing inventory, placing spray orders, loading planes and making sure everything runs on time.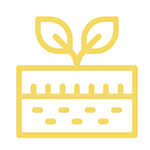 Agronomy Operations Internship
Learn quickly by helping deliver the wide range of services our customers need at a Wilbur-Ellis retail branch: soil testing, custom ground application, warehouse operation, application support and even driving trucks.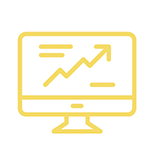 Support Internship
Join our teams in providing essential marketing, finance and product support to help our retail branches flourish. You'll build relationships with key teams to understand their needs and get them the information and tools they need, when they need it. HOW CAN I APPLY?
The Wilbur-Ellis Careers page is kept up-to-date with the latest opportunities across our business. This is also the place to create a profile and submit your information for future consideration.
Get Started Today
NURTURING GROWTH THROUGH EXPERIENCE
A Wilbur-Ellis internship is a great opportunity to learn while working in the agriculture field. Wilbur-Ellis provides their interns with a great starting point to a long-term career in ag.
— Douglas Potts, East of the Rockies
I spent two summers with Wilbur-Ellis and can only speak positively of the experience I have had with them. I was a Crop Scout and Ag Sales intern in both Ohio and South Dakota. Very different regions, but the Wilbur-Ellis values and work ethic stay the same. I learned more than I could have imagined and, as a result, I feel confident in my ability to speak effectively to a grower.
— Samantha Walters, East of the Rockies
My internship with Wilbur-Ellis assisted in defining my passion for agriculture. It provided the opportunity to connect my studies with real life scenarios. That summer I had an "aha" moment and knew I had to pursue a career in Agronomy.
— Natalye Kobetsky

WORK WHERE EVERYONE MATTERS