Nutrition Operations


Transportation Specialist
General Purpose and Scope of Position
The Transportation Specialist plays a key role in supporting the Marketing and Distribution business of the company. The scope is to effectively manage and provide cost effective multi-modal logistics solutions, exceptional internal and external service that supports the marketing efforts in their region. This person is also responsible for sourcing capacity and dispatching freight, optimizing supply chain solutions, and assisting in the timely and accurate input into the operating system to allow for efficient transaction execution and performance reporting.
Search Open Positions
Key Skills and Abilities Include
Minimum of 5 years experience in transportation and logistics, preferably in the Agricultural industry
Bulk commodity transportation experience considered an asset
Strong written and verbal communication skills
Demonstrated problem-solving and superior customer service skills
Ability to operate in an ERP system, as well as have a mid-level ability with Word and Excel
Key Personal Attributes Include
Requires a high-energy individual with a positive attitude
High level of integrity
Ability to work both independently and in a team environment
Excellent organization and time management skills
The ability to multi-task while maintaining focus to complete all tasks as necessary
Specific Responsibilities and Key Deliverables Include
Manage daily transportation operations using third party carriers
Coordination between suppliers, production facilities, transportation companies and customers in regards to the shipment of product
Carrier evaluation and selection
Negotiate freight rates and source capacity
Track and trace loads for pick-up and delivery and update systems with all required information including shipment weights
Source carriers within different modes and continually develop a working carrier base
Build rapport and maintain relationships with key carriers, providing constructive feedback to improve performance.
Analyze lanes, rates, and capacity and offer solutions for better overall service and freight savings
Compensation
Competitive salary and comprehensive benefits package
Nutrition Operations Matrix
---
Hover over an icon or connection to highlight the relationships. | Click on an icon to see more details.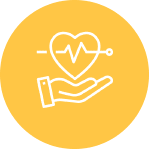 Benefits
We pride ourselves on being a great place to work, which includes supporting you beyond the workday. You can count on a competitive salary, comprehensive benefits, a people-first culture, work life balance, investment in training and development and career growth opportunities.