Nutrition Sales


Technical Sales
General Purpose and Scope of Position
The Technical Sales Specialist will provide the company with consistent profits by effectively generating sales through regular visits to customers including feed manufacturers, livestock integrators, consulting nutritionists, veterinarian, government agencies, and other industry partners with the goal of managing existing partnerships and developing new relationships.
Search Open Positions
Key Skills and Abilities
Education: BSc., MSc., DVM or higher
Broad understanding of animal feed industry w/ 10+ years of experience in sales & marketing
Excels at developing strong working relationships with Customers, Suppliers and Coworkers
Basic understanding of feed formulation & animal production systems with a focus on poultry operations
Strong computer skills
Ability to travel
Key Personal Attributes
Creative thinker who can build a business
Assertive & able to accept rejection
Customer service & ethics driven
Detail-oriented & a solid understanding of technical nature of sales
Must be able to follow corporate direction and policies promoting excellence
Must be assertive and able to accept rejection
Exceptional organizational skills
Service oriented, with integrity and a sense of professionalism
Quality driven
Knowledge of industry markets
Highly self-motivated individual with demonstrated ability to drive for results.
Specific Responsibilities and Key Deliverables
Act as primary point of contact for all customers; addressing product questions and concerns, providing solutions to problems and ensuring complete satisfaction
Ensure value propositions are properly communicated to all partners
Communicate effectively and regularly with internal corporate staff and with external suppliers
Promote company name/reputation in marketplace
Collect market information and gain a comprehensive knowledge of the industries served
Attend industry events and tradeshows and host industry meetings
Support marketing efforts at commercial and producer levels
Manage risk by operating within established guidelines
Nutrition Sales Matrix
---
Hover over an icon or connection to highlight the relationships. | Click on an icon to see more details.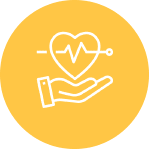 Benefits
We pride ourselves on being a great place to work, which includes supporting you beyond the workday. You can count on a competitive salary, comprehensive benefits, a people-first culture, work life balance, investment in training and development and career growth opportunities.