Nutrition Sales


Senior Marketer
General Purpose and Scope of Position
The Wilbur-Ellis Company Feed Division is seeking a driven professional to create, develop, and execute feed ingredient marketing plans. The person in this key position will have the opportunity to work as part of our growing team of merchandisers, driving the procurement and sales of animal feed/ingredients by cultivating strong relationships with suppliers and customers. The ideal candidate has a love of the Feed Industry and outstanding sales and customer service skills.
Search Open Positions
Key Skills and Abilities
Able to produce profitable sales in target areas for growth through exporting grains and other ingredients including peas, canola and oats from western Canada to southeast Asia
Build relationships with customers and suppliers
Promote company name/reputation in marketplace
Collect market information and gain a comprehensive knowledge about the ingredients marketed
Manage risk by operating within established guidelines
Work within defined position limits as well as established company policies
Work effectively within a team environment
Ability to develop and communicate a strategy for their area of responsibility
Manage key aspects for the execution of the business including Working Capital metrics as outlined by the company, annual budget preparation for the area of responsibility including expense management.
Key Personal Attribute
Minimum of 5-7 years' work experience in Feed Sales specifically export marketing sales.
Capable of overnight business travel, to include occasional travel by airplane.
Must be able to establish and maintain good working relationships with Customers, Suppliers and Coworkers
Attention to detail and a strong work ethic
Creative thinker who can build a business and generate new ideas
Must be able to follow corporate direction and policies promoting excellence
Must be assertive and able to accept rejection
Exceptional organizational skills
Service oriented
Quality driven
Possess integrity & Professionalism
Knowledge of industry markets
General understanding of regulatory requirements in each country
Specific Responsibilities and Key Deliverables
Work with the Product Group Managers to develop a customer base within assigned markets.
Work with Product Group Managers to understand the products where Wilbur-Ellis would have a competitive advantage in the export markets.
Market feed ingredients to existing customers and other markets as opportunities arise to increase sale opportunities.
Able to provide leadership and management to team of associate marketers or marketers for a particular program or ingredient.
Nutrition Sales Matrix
---
Hover over an icon or connection to highlight the relationships. | Click on an icon to see more details.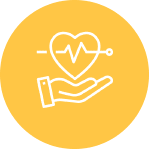 Benefits
We pride ourselves on being a great place to work, which includes supporting you beyond the workday. You can count on a competitive salary, comprehensive benefits, a people-first culture, work life balance, investment in training and development and career growth opportunities.