Agribusiness Sales


Sales Intern
General Purpose and Scope of Position
As a Sales Intern, you will gain a realistic job preview of the agricultural chemical, fertilizer, seed, and technology industry and opportunities to explore future career opportunities as a Sales Trainee, Sales Representative, Sales Manager, and beyond. During our 12-16 week summer program, you will work closely with a mentor to support branch operations in a variety of agriculture aspects while gaining exposure to different sides of the business to include row/specialty crops, chemicals, seed and fertilizer (and more). In addition to your day to day responsibilities, you will have the opportunity to spend time shadowing to observe different career progression options within your internship focus and other departments of Wilbur-Ellis. We will be supporting you with extensive training in your role and provide professional development opportunities as a successful Sales Intern and potential future leader for our company.
Search Open Positions
Key Skills and Abilities Include
College student majoring in Agriculture, Plant Science, Ag Business or related field is preferred
Knowledge and/or experience with agricultural operations or agricultural sales (preferred)
Intermediate level proficiency with standard software including MS Office Suite
Comply with company safety standards including a clean driving record
Willingness and desire to work overtime hours and occasionally Saturdays during busy seasons
Ability to safely operate a company machinery within state laws and company policies and guidelines
Ability to repetitively bend, kneel and walk long distances while working in a non-climate- controlled environment and outside in inclement weather
Key Personal Attributes
Excellent written and verbal and presentation communication skills
Strong time management skills with the ability to set priorities
Skill in creative and critical thinking to achieve goals
Ability to remain detail oriented with a wide range of responsibilities
Desire to learn about new things and openness to always improve
Self-starter that is punctual with a strong work ethic
Strong ability to be flexible and multi-task
Excellent oral and written communication skills
Ability to build relationships with cross functional team members including Sales Representatives, branch management, operation staff, and customers
Specific Responsibilities and Key Deliverables Include
Learn our products, services, industries, and operations
Learn different aspects of the sales cycle and different techniques used for agricultural sales
Support Sales Representatives, field scouts, operations and distribution staff to gain a well-rounded understanding how the product reaches growers
Gain experience field scouting and using agricultural technology for mapping with AgVerdict
Maintain and observe appropriate safety practices and working conditions
Gain marketing knowledge by completing the key placement of field signs and participating in local field days
Complete the tasks and activities outlined by the Manager and/or Mentor for the intern
Conform to the normal working hours of the Wilbur-Ellis location
Support the employer, keep the employer's business confidential, and work for the employer's best interest
Submit a final project, PowerPoint presentation of the internship
Compensation and Benefits
Competitive hourly wage commensurate with experience and other factors
Agribusiness Sales Matrix
---
Hover over an icon or connection to highlight the relationships. | Click on an icon to see more details.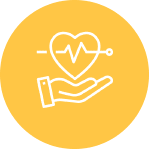 Benefits
We pride ourselves on being a great place to work, which includes supporting you beyond the workday. You can count on a competitive salary, comprehensive benefits, a people-first culture, work life balance, investment in training and development and career growth opportunities.