Nutrition Sales


Product Group Manager
General Purpose and Scope of Position
The Product Group Leader reports to the Marketing Director The individual will be responsible for providing leadership and management for the sale of the specific product groups. .Those areas will include all marketing initiatives and strategies for that product line including, but not restricted to, customers, products, geography or facility based marketing initiatives. The Product Group Manager will be evaluated on several key operating metrics including but not limited to Product Group Leader Individual Revenue and GM contribution, increasing overall product group Revenue and GM contribution, and key working capital metrics including inventory levels, and A/R.
The focus for our Marketing team will always be to position the Feed Division as a leader in the marketing, distribution and customer supplier relationships that are critical to the Division's continued
Search Open Positions
Specific Responsibilities
Be a role model for the company culture
Operates with integrity
Manage the risk of the product group
Strategic planning including competitive analysis of the market place, the customers, penetration plans and the identification or selection of the best markets for all items.
The Strategic Planning and Development Managers responsibilities will include the annual Marketing Budget and the Marketing component of the 3 year plan.
Work closely with the Marketing Directors to develop and manage new and existing markets, customer and item strategies and related programs
Contribute to and support Division Revenue and Profitability expectations by establishing an environment and foundation for growth.
Responsible for all aggregate purchases, sales and related business activities within the Product Group.
Work with theMarketing Directors to identify and develop strategic alliances, exclusive agreements and grow major customer accounts.
Job Requirements
5years marketing experience in comparable industries with 3 years of management experience.
Ability to plan and manage both at a strategic and tactical level
Ability to work collaboratively with colleagues to create a results' driven, team oriented environment.
Experience working with major business partners.
Demonstrated leadership skills that included a "can-do" attitude
A business degree in Ag Marketing or Agribusiness or an equivalent combination of experience and education.
A history of high performance and continuous improvement that promotes learning and a commitment to quality.
Nutrition Sales Matrix
---
Hover over an icon or connection to highlight the relationships. | Click on an icon to see more details.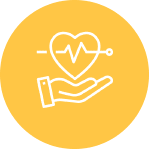 Benefits
We pride ourselves on being a great place to work, which includes supporting you beyond the workday. You can count on a competitive salary, comprehensive benefits, a people-first culture, work life balance, investment in training and development and career growth opportunities.