Nutrition Operations


Mechanic / Maintenance
General Purpose and Scope of Position
The maintenance technician will be responsible for the day-to-day repair and maintenance of facility equipment.They will also be expected to be an integral member of the safety program and workplace leader in the aspect of safety and operations.The maintenance technician will be responsible for preventative maintenance, ongoing machinery management, and some training on basic operational and maintenance functions to ensure efficient operations.
Search Open Positions
Key Skills and Abilities Include
Mechanical aptitude and a desire to learn maintenance engineering
Provides accurate timelines for on-time completion of projects
Ability to multi-task and prioritize in a fast-paced and changing work environment
Possesses strong process implementation, time management and leadership skills
Ability to create and lead a cultural focus on safety
Ability to efficiently diagnose, disassemble, repair, or replace machinery and maintenance projects
Ability to follow company policy regarding worker safety and housekeeping standards
Ability to lift 50 pounds
Ability to climb ladders with no known fear of heights
Preferred: experience and skills in many facets of industrial operations, including welding, electrical, bearings, chains, shafts, belts, electric motors, etc.
Key Personal Attributes
A hands-on approach to problem-solving machinery maintenance
An individual with a high level of integrity, who will represent the company well
Process focused and results driven individual who is passionate about solving problems
High energy, positive and enthusiastic individual who will enhance a positive attitude in the work environment
Education and Experience
2-4 years experience in facility maintenance
Experience in feed or aquaculture operations is a plus
Specific Responsibilities and Key Deliverables:
Lead by example. This is a hands-on role
Work with existing maintenance personnel to coordinate major equipment repair, oversee preventative maintenance programs, follow monthly preventive maintenance schedule, monitor parts inventory levels, and maintain written machinery maintenance SOPs
Responsible for and abide by all aspects of plant and employee safety as outlined in the Wilbur-Ellis Environmental, Health, and Safety Management System
Follow all safety, regulatory, and administrative policies and procedures
Meet and complete all WECO regulatory safety requirements
Ensure equipment passes employee safety inspections, food safety inspections, quality control inspections and meets OSHA standards
Ensure safe operation of company equipment
Present a professional image to our internal and external customers through personal appearance and overall location cleanliness
Being the first point of contact with management when equipment goes down
Make accurate measurements to align and fit machine parts together
Operate tools and equipment, such as grinders, welders, cutting torch, etc. to modify machine parts for use in equipment
Test equipment to make sure it is working properly
Take machinery apart for replacement or repair and then adjust, oil, fix and replace machinery parts
Troubleshoot problems with equipment and adjust as necessary
Preferred: working understanding of the principals of extrusion, pelleting, particle size reduction and dry bulk material handling
Additional responsibilities as assigned by management
Compensation and Benefits
Competitive hourly wage (to be determined based on experience and other factors)
Benefits package (medical, dental, vision, 401k, Employee Assistance Program, vacation, sick time, life insurance, and more); Pension Plan and 401k match up to 3%
Drug-Free Workplace
Nutrition Operations Matrix
---
Hover over an icon or connection to highlight the relationships. | Click on an icon to see more details.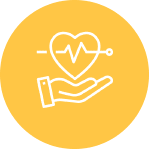 Benefits
We pride ourselves on being a great place to work, which includes supporting you beyond the workday. You can count on a competitive salary, comprehensive benefits, a people-first culture, work life balance, investment in training and development and career growth opportunities.