Nutrition Operations


Commercial Driver
General Purpose and Scope of Position
The Driver operates the Company truck for deliveries of goods and services to a diverse customer base, and performs general warehouse duties including, but not limited to: stocking and retrieving package and bulk containers, driving a forklift, and general housekeeping. The ideal candidate enjoys working with a diverse customer base in a fast-paced setting.
Search Open Positions
Responsibilities Include
Safe operation of Company delivery truck
Ensure all shipments include proper documentation
Perform vehicle safety inspections
Maintain mileage and fuel logs on all vehicles
Ensure no product leaves or enters warehouse without necessary paperwork
Meet and complete all WECO regulatory safety requirements
Attend product training sessions and meetings when necessary
Help maintain warehouse cleanliness
Notify Manager immediately if products spill
Present a professional image to customers through polished personal appearance and overall branch cleanliness
Follow all safety rules and regulations while performing work assignments and adhere to all policies and procedures as specified in company manuals and as directed in the employee handbook
Perform all other duties as assigned by management in a professional and efficient manner
Requirements
Education:

Required: High School Diploma or equivalent

Licensing/Certifications:

Forklift Driver and Driving Certification (offered on the job)
Valid Class A Driver's License (required)
Hazardous/Doubles/Tank endorsements (preferred but, not required)

Skills, Knowledge, and Abilities:

Knowledge and/or experience with feed/agricultural operations (preferred)
Excellent interpersonal skills between both customers and fellow employees
Willingness to operate material handling equipment including forklift, order picker, pallet jack and other equipment as required
Ability to repetitively bend and lift boxes and bags up to 80 lbs
Versatile, flexible, willing and can effectively multi-task
Able to work and contribute to a team approach with a positive attitude and outlook

Willing to work overtime hours during busy seasons
Nutrition Operations Matrix
---
Hover over an icon or connection to highlight the relationships. | Click on an icon to see more details.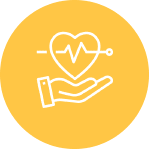 Benefits
We pride ourselves on being a great place to work, which includes supporting you beyond the workday. You can count on a competitive salary, comprehensive benefits, a people-first culture, work life balance, investment in training and development and career growth opportunities.