Nutrition Operations


Business Services Specialist
General Purpose and Scope of Position
The Business Services Specialist is a key member of the Transaction Team. The role is key to the sales and marketing support function, in that the individual is expected to provide superior service to our customers, our suppliers and identified members of the Nutrition Marketing team. That service level will provide a full level of support to the marketing team and ultimately our customers and suppliers.
Search Open Positions
Key Skills and Abilities Include
1-2 years of industry and sales support experience
Strong background in all facets of order management and/or transactional processing
Experience with a Tier 1 ERP, JDE experience preferred
Key Personal Attributes Include
A high level of commitment and accountability in all areas of responsibility
Strong communication and interpersonal skills required for positive interactions between internal and external employees, customers and suppliers
Strong oral and written communication skills
Ability to demonstrate and maintain professionalism in interactions with others is needed, including an ability to work with a high level of confidentiality
Ability to work and contribute independently and/or within a team on given assignments
Ability to prioritize and multi-task to accomplish multiple assignments
Specific Responsibilities and Key Deliverables Include
Provides backup to Business Lead for contracts when necessary
Creates orders, freight and logistics for all sale and purchase movements
Manages inventory at third party warehouse
Invoices all direct shipment and third party warehouse orders
Performs invoicing within two business days of product shipment
Communicates to facilities and internal departments
Processes and prepares payables for accounting
Performs bi-weekly inventory reconciliation, working in tandem with Business Lead on data cleanup tasks that results in accurate transactions throughout the supply chain
Nutrition Operations Matrix
---
Hover over an icon or connection to highlight the relationships. | Click on an icon to see more details.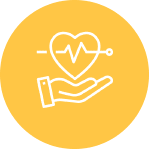 Benefits
We pride ourselves on being a great place to work, which includes supporting you beyond the workday. You can count on a competitive salary, comprehensive benefits, a people-first culture, work life balance, investment in training and development and career growth opportunities.