Nutrition Operations


Business Services Manager
General Purpose and Scope of Position
The Business Services Manager will manage sales support processes and personnel, including order management, inventory transactions and billing. This manager will have the opportunity to drive continuous improvement and interact with all areas of the business to ensure we provide excellent value to our suppliers and customers. The Business Services Managers will oversee the routine Business Services Specialist responsibilities in the US and Canada.
Search Open Positions
Key Skills and Abilities Include
Hire, train and develop sales support team members
Manage process development and improvement, specifically: contract capture and entry, sales and purchase order entry and tracking, freight and logistics record creation, and inventory level maintenance, by commodity and facility
Monitor process controls for quality, effectiveness, and efficiency in transactional database (JDE)
Partner with leadership to develop performance metrics around transaction quality
Manage team to ensure the individuals and department are achieving goals and objectives
group to ensure that standard practices are implemented and maintained across multiple locations
multiple locations
Key Personal Attributes Include
Ability to build relationships with employees at all levels of the organization
Excellent organizational skills with the ability to prioritize multiple assignments
The ability to lead teams through change and manage competing priorities
Solid written and verbal communication skills
Demonstrated problem solving skills that are at their best as a part of a team
A sense of urgency that drives ability to effectively deliver results
High degree of integrity
Ability to work in a team environment
Strong work ethic
Specific Responsibilities and Key Deliverables Include
Foster an environment of continuous improvement that meets or exceeds company expectations
Solve complex customer service issues and proactively head off potential issues
Manage workflow, escalations and effectively delegate across the team
Ensure documentation is processed timely and accurately
Manage the groups' delivery of contract administration, order management, customer support, accounts payable, invoicing, and claims processing
Develop, analyze and improve new strategies and procedures
Establish and monitor Business Operation's staff performance and development goals, set objectives,
establish priorities, monitor and evaluate results with performance feedback
Partner with others at all levels of the organization to improve business results
Nutrition Operations Matrix
---
Hover over an icon or connection to highlight the relationships. | Click on an icon to see more details.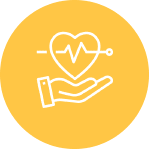 Benefits
We pride ourselves on being a great place to work, which includes supporting you beyond the workday. You can count on a competitive salary, comprehensive benefits, a people-first culture, work life balance, investment in training and development and career growth opportunities.