Nutrition Operations


Administrative Assistant
General Purpose and Scope of Position
The Administrative Assistant is a key member of the business operations team. The ideal candidate will provide administrative and clerical support assistance in all standard aspects of office administration tasks for supporting the business operations team.
Search Open Positions
Key Skills and Abilities Include
Intermediate level proficiency with computers utilizing Microsoft Windows and Microsoft Office Suite. On the job training in some programs provided. Office 365 experience preferred.
Intermediate level ERP experience.
Strong organizational skills for efficient paperwork management and workspace presentation.
Key Personal Attributes Include
Strong communication and interpersonal skills required for positive interactions between internal and external employees, customers and suppliers.
Strong oral and written communication skills.
Ability to demonstrate and maintain professionalism in interactions with others is needed, including an ability to work with a high level of confidentiality and integrity.
Ability to work and contribute independently and/or within a team on given assignments.
Ability to prioritize and multi-task to accomplish multiple assignments.
Specific Responsibilities and Key Deliverables Include
Serve as primary contact for incoming office phone calls. Provide back-up for calls routed to main desk from direct dial callers
Produce documents and reports as requested by operational leaders, including meeting notes and follow-up documents
Collect and distribute daily incoming mail
Scan and file documents (including transaction back up documents) for internal and external distribution
Update phone, locators and distribution lists
Make use of standard office equipment, computer software and programs, fax machines, postage machines, copier machines, etc. to effectively perform all aspects of position responsibilities
Maintain internal telephone system for office users (Voice Mail, Individual Extensions)
Provide Customer affidavits to Quality Team for signature

Ensures applications move through the process

Reporting Responsibilities include

SNI – Sales Not Invoiced
Expenses related to monthly cell phone bills
Daily Transactions report
Accounts Payable aging reports
Contract to Close Report to Marketers

Promote the use of electronic invoicing for US and Canadian Customers

List of Customers
List of Customers receiving email invoices
Solicit Customers currently receiving snail mail
Track conversion from Snail to Email

Manage senior leaders business schedules and calendars including arranging meetings (internally and externally), travel (including flight, hotel, rental car accommodations as requested) conference calls and booking appointments as needed
Preparation of meeting materials including agendas and PowerPoints
Organize and post all contracts and documents to the SharePoint site including Vendor Qualification
Create and maintain filing systems in both hard copies and online materials
Reconcile and submit monthly expenses for purchase cards as requested
Organize trade show needs including ordering merchandise, coordinating the incoming/outgoing booth, and updating publication materials
Support overall office needs including ensuring appropriate amount of supplies; keeping supply room, storage, conference rooms, kitchen, and other common areas neat, etc.
Coordinate advertising needs by working with managers, vendors and graphics department in Kennewick on deadlines and materials
Serve as office liaison for outside vendors including the cleaning professional and vendor distribution
Coordinate with communications team on internal and external communications around news and events, including documents like the WilCon Trader
Nutrition Operations Matrix
---
Hover over an icon or connection to highlight the relationships. | Click on an icon to see more details.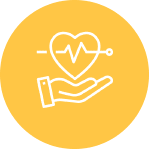 Benefits
We pride ourselves on being a great place to work, which includes supporting you beyond the workday. You can count on a competitive salary, comprehensive benefits, a people-first culture, work life balance, investment in training and development and career growth opportunities.