Agribusiness Operations


Warehouse Manager
General Purpose and Scope of Position
The Warehouse Manager will assist in a fast-paced environment; assist in all aspects of customer service and branch support regarding seed including order processing and inventory management. A positive attitude and willingness to grow and build relationships with team members and customers is required. Responsible for management of inventory, order processing and safety including warehouse duties such as stocking and retrieving items, driving a forklift and general housekeeping.
Search open positions
Key Skills and Abilities Include
Forklift Driver and Driving Certification (offered on the job)
Possession of Class A CDL with a good driving record preferred
High School Diploma or equivalent
Proficient with computers utilizing Microsoft Windows, Windows applications, Word, PowerPoint and ERP order entry systems

JD Edwards practice and process training will be provided

Willingness to operate material handling equipment including forklift, order picker, and pallet jack
Key Personal Attributes Include
Strong organizational skills with the ability to prioritize multiple assignments
Excellent attention to detail
Requires excellent interpersonal skills between both customers and fellow employees
Ability to work and contribute to a team approach with a positive attitude and outlook
Strong oral and written communication skills
Possess the leadership skills to effectively lead warehouse team
Specific Responsibilities and Key Deliverables Include
Oversee all aspects of facility operations and support
Oversee the efficient operation of the yard, warehouse and all vehicles
Provide inventory management in the best overall economic interest of the company
Maintain accurate daily and monthly inventory counts
Maintain accurate inventory records, by ensuring no product leaves, or enters warehouse without necessary paperwork
Take action expeditiously on all aged and damaged inventory
Provide additional oversight to the maintenance of equipment
Provide supervision and support to warehouse personnel and drivers when needed
Train warehouse helpers, and customers on transportation rules and regulations
Perform safety inspections of forklifts and other vehicles
Meet and complete all WECO regulatory safety and training requirements, including physical exams, self and other branch employees
Maintain mileage and fuel logs on all warehouse vehicles, forklifts, Bobcats, and tractors
Handle freight claims and year-end audits
Ensures that all parts are in stock, maintains a proper inventory of pumps, barrels, shuttles and shop supplies
Dispatch drivers and ensure that drivers have proper driver's license classification and endorsements when assigning to vehicles
Organize, set-up, and maintain safety training and records
Ensure that the warehouse has proper safety signs
Ensure overall cleanliness of the entire facility including warehouse, rental buildings, offices, breakroom and bathrooms
Present a professional image to our customers through personal appearance and overall branch cleanliness
AGRIBUSINESS OPERATIONS CAREER OPPORTUNITY MATRIX
---
Hover over an icon or connection to highlight the relationships. | Click on an icon to see more details.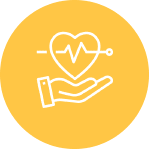 BENEFITS
We pride ourselves on being a great place to work, which includes supporting you beyond the workday. You can count on a competitive salary, comprehensive benefits, a people-first culture, work life balance, investment in training and development and career growth opportunities.