Agribusiness Operations


Plant Operator
General Purpose and Scope of Position
The Plant Operator will assist in all aspects of fertilizer plant operations and safety. Duties include general housekeeping and organization, unloading bulk fertilizer, and operating front-end loader, forklift, and railcar mover. Must be self-motivated, a team player, and enjoy working with a diverse customer base in a fast-paced setting. This is a full-time, non-exempt position.
Search open positions
Key Skills and Abilities Include
Willingness to actively engage in good housekeeping and safety practices
Willingness to operate equipment including a forklift, front-end loader, and railcar mover, as required
Ability to lift or move up to 100 lbs. while working in a non-climate controlled and often dusty environment
Good math and organizational skills with the ability to prioritize multiple assignments
Ability to read, write and speak the English language fluently.
Willingness to work overtime hours during busy seasons
High School Diploma or equivalent
Key Personal Attributes Include
Maintain a professional appearance and positive attitude at all times
Enjoys and embraces a diverse/variety of job duties and responsibilities
The person should be versatile, flexible, and willing to work weekends and holidays
Can effectively multi-task
Ability to work and contribute to a team with a positive attitude and outlook
Requires excellent interpersonal skills between both customers and fellow employees
On-time and prepared for work assignments
Specific Responsibilities and Key Deliverables Include
Assist with the movement of bulk fertilizer on trucks and railcars
Maintain facility cleanliness and upkeep
Assist with repair, maintenance, and safety issues on all facility equipment
Safely operate equipment, including railcar mover, front-end loader, and forklift, as required
Secure facility at the end of each day
Wear proper safety equipment
Report any damage or issues with equipment to the manager immediately
Complete required training and attend required safety meetings
All other duties as assigned
AGRIBUSINESS OPERATIONS CAREER OPPORTUNITY MATRIX
---
Hover over an icon or connection to highlight the relationships. | Click on an icon to see more details.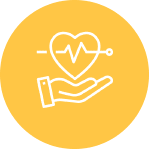 BENEFITS
We pride ourselves on being a great place to work, which includes supporting you beyond the workday. You can count on a competitive salary, comprehensive benefits, a people-first culture, work life balance, investment in training and development and career growth opportunities.