Agribusiness Operations


Operations Support Representative
General Purpose and Scope of Position
The Operations Support Representative is a support role that assists with all operational aspects of the branch. The Operations Support Representative will also assist in managing existing customers and attracting new customers within the sales territory, assist customers with proper product selection and use based on agronomic needs, and maintain and develop profitable customer relationships.
Search open positions
Key Skills and Abilities Include
Promote a positive work environment and overall employee morale
Knowledge and/or experience with agricultural operations
Ability to work independently with minimal supervision
Proficient in all Microsoft office applications and in particular Excel
Ability to multi-task, take direction and work independently
Understands and maintains confidentiality
Safe operation of company delivery truck
Ability to operate material handling equipment including forklift, order picker, pallet jack and other equipment as required
Valid driver's license with a Class A CDL is a plus
Willing and desires to work overtime hours during busy seasons
Key Personal Attributes Include
Excellent written and verbal communication skills
Requires excellent interpersonal skills between both customers and fellow employees
Detail and accuracy orientation with an ability to handle multiple projects simultaneously
Good interpersonal and team-building skills with a positive attitude and ability to establish relationships with branch personnel, peers and customers
Present a professional image through personal appearance and overall facility cleanliness
Required: High School Diploma or equivalent
Specific Responsibilities and Key Deliverables Include
Assist with aspects of all day-to-day operations of the facility
Assist the Branch Manager with projects when asked
Assist with the liquid and dry fertilizer operations
Assist with location application.
Assist with seed treatments and seed warehouse operations
Assist with dispatching and logistics as needed or requested by management
Provide support to other team members as required to attain branch goals
Attend product training sessions and meetings when necessary
Responsible for managing existing and attracting new customers within sales territory
Communicate with branch management the initiatives, objectives, strategies, and action plans
Build product and market knowledge to add understanding and credibility
Comply with all Wilbur-Ellis safety and regulatory procedures
Fill order requests for the location
Assist with maintenance as needed
Other duties as assigned
AGRIBUSINESS OPERATIONS CAREER OPPORTUNITY MATRIX
---
Hover over an icon or connection to highlight the relationships. | Click on an icon to see more details.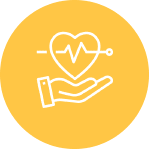 BENEFITS
We pride ourselves on being a great place to work, which includes supporting you beyond the workday. You can count on a competitive salary, comprehensive benefits, a people-first culture, work life balance, investment in training and development and career growth opportunities.