Agribusiness Operations


Operations Intern
General Purpose and Scope of Position
The Operations Intern will gain a realistic job preview of the agricultural chemical, fertilizer, seed, and technology industry, and the chance to explore future career opportunities as an Applicator, Operations Manager and beyond. Over the course of the 12-16-week summer internship program, the Operations Intern will work closely with a mentor to support branch operations in a variety of agriculture aspects, while gaining exposure to different sides of the business — including row/specialty crops, chemicals, seed and fertilizer (and more). In addition to their day-to-day responsibilities, the Operations Intern will have the opportunity to spend time observing and showing different career progression options within their internship focus and other Wilbur-Ellis departments. The Operations Intern will be supported with extensive training and professional development opportunities during their internship.
Search open positions
Key Skills and Abilities Include
College student majoring in Agriculture, Plant Science or related field is preferred
Knowledge and/or experience with agricultural operations (preferred)
Intermediate level proficiency with standard software including MS Office Suite
Comply with company safety standards including a clean driving record
Willingness and desire to work overtime hours and occasionally Saturdays during busy seasons
Ability to safely operate a company machinery within state laws and company policies and guidelines
Ability to repetitively bend, kneel and walk long distances while working in a non-climate-controlled environment and outside in inclement weather
Specific Responsibilities and Key Deliverables Include
Learn about Wilbur-Ellis products, services, industries, and operations
Assist in the storage and distribution of products
Report key metrics of inventory, product availability, warehouse, and transportation performance
With guidance, perform analysis that can drive improved supply chain and operations results (availability, turns, excess, obsolescence)
Inspect all products packaged to ensure high quality shipment to the customer
Maintain and observe appropriate safety practices and working conditions; must wear appropriate Personal Protective Equipment (PPE) and follow all safety policies and practices
Complete the tasks and activities outlined by the Manager and/or Mentor for the intern
Conform to the normal working hours of the Wilbur-Ellis location where internship is based
Submit a final PowerPoint presentation as part of the internship responsibilities
AGRIBUSINESS OPERATIONS CAREER OPPORTUNITY MATRIX
---
Hover over an icon or connection to highlight the relationships. | Click on an icon to see more details.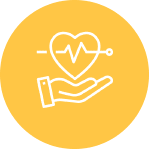 BENEFITS
We pride ourselves on being a great place to work, which includes supporting you beyond the workday. You can count on a competitive salary, comprehensive benefits, a people-first culture, work life balance, investment in training and development and career growth opportunities.