Agribusiness Operations


Office Administration
General Purpose and Scope of Position
The Office Administration professional will provide support services in a fast-paced, customer-focused sales environment. The ideal candidate will assist in all aspects of customer service including order processing and inventory management.
Search open positions
Key Skills and Abilities Include
Requires excellent interpersonal skills between both customers and fellow employees
Proficient with computers utilizing Microsoft Windows, Windows applications, Word, PowerPoint and ERP order entry systems

JD Edwards practice and process training will be provided

Ability to work and contribute in a team setting
Strong organizational skills needed with the ability to prioritize multiple assignments critical
Excellent attention to detail
Strong oral and written communication skills
High-level of professionalism
Present professional image to customers through personal appearance
Key Personal Attributes Include
High School Diploma or equivalent
Two to three years previous office support experience strongly preferred
Agriculture industry experience a plus
Specific Responsibilities and Key Deliverables Include
The first point of contact in the office
Answer multi-line phone system
Provide administrative office support and assistance for operational leaders as requested
Service-oriented, attention to details to ensure orders are processed correctly in system and trucks are loaded correctly
Excellent verbal and written communication skills, bilingual (Spanish/English) a definite plus
Oversee and coordinate office supply inventory management
Assist and process accounts payable as necessary
Assemble invoices and prepare them for distribution
Accurate record-keeping of invoices, delivery tags, and shipping documents for audit purposes
Collect and distribute daily incoming mail
Assist and organize office events
Assist with the overall office cleanliness
Make use of standard office equipment, computer software programs, fax machines, postage machines, copier machines, etc. to effectively perform all aspects of position responsibilities
Assist in all aspects of inside office sales support
Respond to customer sales inquiries in a timely, accurate and appropriate manner
Handles customer service for walk-in and phone orders
Assist with electronic order entry and processing (sales order, shipping documents, invoicing) utilizing JD Edwards Enterprise Resource Planning (ERP) software
Assist in all aspects of inside office customer support
Promote safety throughout the branch and participate in plant safety improvements
Present a professional image to our customer through personal appearance and overall branch cleanliness
Attending training sessions and meetings when necessary
Support Branch Manager as needed
Other duties as required
AGRIBUSINESS OPERATIONS CAREER OPPORTUNITY MATRIX
---
Hover over an icon or connection to highlight the relationships. | Click on an icon to see more details.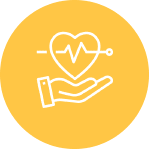 BENEFITS
We pride ourselves on being a great place to work, which includes supporting you beyond the workday. You can count on a competitive salary, comprehensive benefits, a people-first culture, work life balance, investment in training and development and career growth opportunities.