Agribusiness Operations


Field Service Technician
General Purpose and Scope of Position
The experienced Agriculture Field Service Technician is responsible for using agricultural equipment to transport, set-up, and calibrate crop applicator equipment used by growers in the field. This position will inspect vehicle and equipment with every use and complete documentation of bulk material. We are looking for someone with a positive attitude and strong customer service skills to professionally interact with our customers.
Search open positions
Key Skills and Abilities Include
Ability to operate all vehicles and equipment in a safe and legal manner
Ability to use GPS calibration tools
Knowledge and verifiable experience in the set-up of vehicles
Knowledge of agricultural production and practices (beneficial)
Knowledge of fabrication and fertilizer calibration (preferred)
Mechanical skills
Ability to repetitively bend and lift boxes and bags up to 80 lbs.
Ability to travel by vehicle or commercial transportation to other branches, meeting locations, and customer locations / farms
Key Personal Attributes Include
Maintain a neat appearance and convey professionalism with customers
Maintain all licenses to comply with regulatory agencies
High school diploma or equivalent
Forklift Driver and Driving Certification (offered on the job)
Strong customer service orientation required with the ability to interact positively with customers – excellent interpersonal skills between both customers and fellow employees
Willingness to operate material handling equipment including forklift, order picker, pallet jack, and other equipment as required
Willingness and desire to work overtime hours during busy seasons
Must be reliable and punctual when reporting to work
Specific Responsibilities and Key Deliverables Include
Oversee all aspects of field service support
Take out, set-up, and calibrate equipment to be used by growers in the field
Move and set up tanks as needed
Oversee the daily maintenance of and ensure that all equipment is running and safe to operate – this may include trucks, tractors, and other support equipment assigned to the branch
Contact sales staff to resolve any disputes that may arise
Attend product training sessions and meetings when necessary
Ensure that the correct materials are being used at all times
Ensure that safety gear is properly used at all times
Interact with customers in a professional manner. Contact the Salesperson to resolve any disputes.
Additional duties as requested
AGRIBUSINESS OPERATIONS CAREER OPPORTUNITY MATRIX
---
Hover over an icon or connection to highlight the relationships. | Click on an icon to see more details.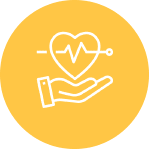 BENEFITS
We pride ourselves on being a great place to work, which includes supporting you beyond the workday. You can count on a competitive salary, comprehensive benefits, a people-first culture, work life balance, investment in training and development and career growth opportunities.