Agribusiness Operations


Field Scout
General Purpose and Scope of Position
The Agriculture Field Scout will be responsible for pest trap placement and monitoring/recording pest activity of various crops and pests. The Field Scout works closely with the field sales and the operations support team.
Search open positions
Key Skills and Abilities Include
College student majoring in Agriculture, Plant Science, or Horticulture
Knowledge and/or experience with agricultural operations (preferred)
Intermediate level proficiency with standard software including MS Office Suite
Ability to safely operate a company vehicle within state laws and company policies and guidelines
Requires excellent interpersonal skills between both customers and fellow employees
Ability to repetitively bend, kneel and walk long distances while working in a non-climate controlled environment and outside in inclement weather 
Excellent math skills and the ability to maintain accurate counts
Dependability/reliability. Occasionally may need to work Saturdays.
Good interpersonal skills
Willingness and desire to work overtime hours during busy seasons 
Key Personal Attributes Include
Proven leadership ability including the ability to build relationships with cross-functional team members including Product Specialists
Excellent written, verbal and presentation communication skills
Strong time management skills with the ability to set priorities
Skill in creative and critical thinking to achieve goals
Ability to remain detail-oriented with a wide range of responsibilities
Specific Responsibilities and Key Deliverables Include
Prepare traps for placement in the field
Install traps in fields. Inspect and monitor on a weekly basis.
Maintain data counts of the number of pests trapped
Use GPS technology to map fields
Comply with company safety standards
Take soil samples as needed or directed by sales
Scout crops for economic pests and report to appropriate Sales Representative
AGRIBUSINESS OPERATIONS CAREER OPPORTUNITY MATRIX
---
Hover over an icon or connection to highlight the relationships. | Click on an icon to see more details.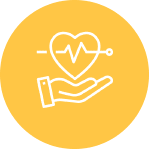 BENEFITS
We pride ourselves on being a great place to work, which includes supporting you beyond the workday. You can count on a competitive salary, comprehensive benefits, a people-first culture, work life balance, investment in training and development and career growth opportunities.