Agribusiness Operations


Facility Supervisor
General Purpose and Scope of Position
The Facility Supervisor manages the interaction of support groups within the branch including warehouse, production plants (fertilizer, manufacturing), dispatch and purchasing.  It is the responsibility of the Facility Supervisor to ensure each group operates efficiently to achieve their goals and interacts effectively with the other operation groups within the facility.  Reports include Crop Applicators and DOT drivers.
Search open positions
Key Skills and Abilities Include
Ability to lead and influence
Ability to handle multiple projects simultaneously
Ability to work independently with minimum supervision
Proficient in all Microsoft office applications and in particular Excel
Minimum of five years experience in distribution with a demonstrated track record in management
Experience in liquid and dry custom application is preferred (not required)
Bachelor's degree or comparable combination of education and work experience
Key Personal Attributes Include
Demonstrates excellent written and oral communication skills
Detail and accuracy orientation
Good interpersonal and team-building skills with a positive attitude
Ability to establish relationships with branch personnel, peers and customers
Understand and maintains confidentiality
Specific Responsibilities and Key Deliverables Include
Oversee all aspects of facility operations and support
Provide daily direction to support group managers
Provide support to other team members as required to attain branch goals
Develop an annual operating budget and manage to plan
Set department goals and objectives that are aligned with the division strategic plan
Update and maintain accurate job descriptions for facility roles
Recruit and hire new employees as required
As part of an overall performance management plan, conduct annual performance reviews with direct reports
Provide coaching and feedback to employees as required throughout the year
Ensure that all direct reports are properly trained in their necessary duties and suggest training to improve required job skills
Address poor performance with progressive discipline and use of performance improvement plans
Promote a positive work environment and overall employee morale
Present a professional image through personal appearance and overall facility cleanliness
Attend SSRE training sessions and meetings when necessary
Comply with all Wilbur-Ellis safety and regulatory procedures
Other duties as required and assigned
AGRIBUSINESS OPERATIONS CAREER OPPORTUNITY MATRIX
---
Hover over an icon or connection to highlight the relationships. | Click on an icon to see more details.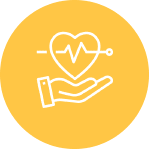 BENEFITS
We pride ourselves on being a great place to work, which includes supporting you beyond the workday. You can count on a competitive salary, comprehensive benefits, a people-first culture, work life balance, investment in training and development and career growth opportunities.