Agribusiness Operations


Driver
General Purpose and Scope of Position
The independent, career-minded, experienced Commercial Driver will be part of a close, efficient team that delivers goods and services to a diverse customer base using a company delivery truck. This position is also responsible for Warehouse responsibilities and maintaining relationships with customers. We are looking for someone who can drive a forklift and assist as necessary. A positive attitude and willingness to grow and build relationships with team members and customers is expected.
Search open positions
Key Skills and Abilities Include
Ability to contribute to a team approach by being versatile, flexible, and having a positive outlook in your interactions with co-workers and customers – can effectively multi-task
Ability to work independently
Present a professional image to our customer through personal appearance and overall branch cleanliness
Day to day duties fluctuate constantly and this individual must be flexible and open to change.
Key Personal Attributes Include
High School Diploma or equivalent
Valid driver's license with Class-A CDL and Doubles/ Triples endorsement
Forklift Driving Certification (offered on the job, if necessary)
Knowledge and/or experience with agricultural operations (preferred)
Ability to operate material handling equipment including forklift, order picker, pallet jack and other equipment as required
Ability to repetitively bend and lift boxes and bags up to 80 pounds
Willing to work extended hours during peak season
Strong computer skills, mechanical skills, and general knowledge of the area are a plus!
Specific Responsibilities and Key Deliverables Include
Respond to inquiries in a timely, accurate, and appropriate manner
Perform all warehouse inspections.
Perform daily and monthly inventory counts
Help maintain branch cleanliness
Maintain mileage and fuel logs on all vehicles
Perform vehicle safety inspections
Meet and complete all WECO regulatory safety requirements
Attend product training sessions and meetings when necessary
Notify Supervisor or Branch Manager immediately if product spills
Some overnight travel
Keep current on company training
All other duties as assigned
AGRIBUSINESS OPERATIONS CAREER OPPORTUNITY MATRIX
---
Hover over an icon or connection to highlight the relationships. | Click on an icon to see more details.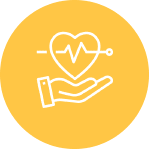 BENEFITS
We pride ourselves on being a great place to work, which includes supporting you beyond the workday. You can count on a competitive salary, comprehensive benefits, a people-first culture, work life balance, investment in training and development and career growth opportunities.