Agribusiness Operations


Crop Applicator
General Purpose and Scope of Position
A Crop Applicator will be responsible for the safe and legal application of plant protection and fertilizer products to a wide range of crops and sites. The applicator calculates product and carrier quantities, properly mixes and applies plant protection and / or fertilizer products using various types of application equipment.
Search open positions
Key Skills and Abilities Include
Must be familiar with all laws and regulations governing pesticide application
Must possess or obtain (Wilbur-Ellis can help obtain license) a commercial driver's license with endorsements for Haz-Mat and Tank vehicles
Must comprehend basic measurements and calculations for calibration (gallons per acre, and acres per tank)
Must have working knowledge of all application equipment
Clean DMV record
Able to work with minimum supervision
Accurately locate application site
Must possess or obtain (Wilbur-Ellis can help obtain license) the Qualified Applicator's Certification license and attend all required safety training meetings
Must complete bi-annual medical exams
Must participate in a DOT random selection for drug and alcohol testing
Must participate in a 30-day blood testing for Cholinesterase Monitoring
Must be able to work odd hours during peak season (6-7 days, 10-14 hours, depending upon crew assignment)
Ability to travel to other branches, meeting locations or customer farms
Key Personal Attributes Include
Personable mannerisms with growers and fellow employees
Strong time management skills with the ability to set priorities
Maintain positive communication with supervisor and grower
Excellent written and verbal communication skills
Ability to remain detail-oriented with a wide range of responsibilities
Specific Responsibilities and Key Deliverables Include
Proper application of fertilizer and plant protection products
Process work orders against scheduled dates and time
Comply with all applicable laws and regulations at all times
Follow all Wilbur-Ellis Company safety rules
Lift containers weighing up to 80 lbs
Coordinate the use of equipment and make sure that it is returned in good working condition
Perform a pre-trip inspection before leaving the yard
Arrive at the correct job site without undue delay
Properly complete necessary paperwork (application records, shipping papers, driver daily report, and all info on work orders)
Properly handle and store all chemical containers
Ensure that equipment is repaired or serviced in order to avoid delays in equipment availability
Participate in blood testing and/or alcohol testing when scheduled
Perform necessary maintenance and repair on equipment
Assist as needed around the plant
AGRIBUSINESS OPERATIONS CAREER OPPORTUNITY MATRIX
---
Hover over an icon or connection to highlight the relationships. | Click on an icon to see more details.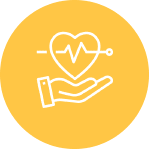 BENEFITS
We pride ourselves on being a great place to work, which includes supporting you beyond the workday. You can count on a competitive salary, comprehensive benefits, a people-first culture, work life balance, investment in training and development and career growth opportunities.