Agribusiness Sales


Agronomist
General Purpose and Scope of Position
The Agronomist will be responsible for managing existing and attracting new customers within sales territory. Assist customers with proper product selection and use based on agronomic needs. Maintain and develop profitable customer relationships. Become the market leader sales geography.
Search Open Positions
Key Skills and Abilities Include
Ability to work independently with minimum supervision
Willingness to travel
Knowledge of agricultural production and practices in corn, soybeans and sunflowers
Must demonstrate knowledge of herbicides and fertilizers (dry and liquid)
Proficient with computers utilizing Microsoft Windows and Windows applications
Key Personal Attributes Include
Good interpersonal and team building skills with a positive attitude and ability toestablish relationships with field personnel, peers and customers
Demonstrate excellent written and oral communication skills to small and large groups with an ability to lead and influence
Detail and accuracy orientation with an ability to handle multiple projects simultaneously
Physically able to endure outdoor climates including hot or cold weather extremes
Agronomy/Agribusiness Degree preferred

A college degree can be waived if an outstanding and dynamic individual with a proven successful track record in retail sales and production agriculture and has the necessary experience for this job position
Specific Responsibilities and Key Deliverables Include
Responsible for managing existing and attracting new customers within sales territory
Assist customers with proper product selection and use based on agronomic needs
Maintain and develop profitable customer relationships
Become the market leader in sales geography
Management of existing customer base
Identify new key customers, understand their business, determine their needs and develop plans and actions for sales territory growth
Communicate with branch management the initiatives, objectives, strategies, and action plans
Point person for managing the support resources for the territory including value added nutrition, branded products, seed, purchasing and technology and overseeing the implementation and success of the plans and objectives with branch personnel
Responsible for sales territory budgeting, forecasting and analysis
Responsible for following credit policies and managing risk for the company
Development of annual business plan that optimizes growth and profitability for the territory
Implement marketing and sales plans; establish and meet sales goals; and networkwith industry representatives to expand sales opportunities
Build product and market knowledge to add understanding and credibility
Become primary contact between your customers and Wilbur-Ellis Companyincluding deliveries, forecasting, credit, complaint handling, custom application,
Strictly follow all company policies which includes safety & regulatory
Other duties as assigned
Compensation and Benefits
Competitive Salary (to be determined based on experience and other factors)
Comprehensive company benefits
Agribusiness Sales Matrix
---
Hover over an icon or connection to highlight the relationships. | Click on an icon to see more details.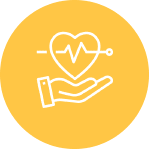 Benefits
We pride ourselves on being a great place to work, which includes supporting you beyond the workday. You can count on a competitive salary, comprehensive benefits, a people-first culture, work life balance, investment in training and development and career growth opportunities.