Agribusiness Operations


Customer Service Representative
General Purpose and Scope of Position
This position provides administrative clerical support and is a team member in the interactions and interface between customer, field sales team and operations support to ensure excellent service and overall customer satisfaction. Provides clerical assistance in order processing and inventory management.
Search open positions
Key Skills and Abilities Include
High School Diploma or equivalent
Proficiency with computers to intermediate level utilizing Microsoft Windows, Windows applications and ERP order entry systems. JD Edwards practice and process training will be provided
Knowledge of mathematical concepts and the ability to apply such concepts as fractions, percentages and ratios to practical application with accuracy
Ability to sit at a desk and/or computer terminal to perform writing and/or keying/typing information for protracted periods of time
Mobility to move freely across uneven terrain both indoors and outdoors safely
Key Personal Attributes Include
Strong interpersonal and effective communication skills (verbal, written and utilizing all media (phone, e-mail, text) for interaction with customers and fellow employees including the ability to maintain a positive and professional working relationship with peers, management and support resources, with a constant commitment to teamwork and exemplary customer service
Practical organizational skills with strong attention to detail along with ability to multi-task and prioritize multiple assignments
Ability to respond professionally to common inquiries or complaints from sales staff and other employees, customers, regulatory agencies, suppliers, etc.
Reads, writes and speaks the English language fluently
Specific Responsibilities and Key Deliverables Include
Assists field sales staff with the preparation and documentation of product recommendations and use records
Assists with electronic order entry and processing (sales order, shipping documents, invoicing) utilizing JD Edwards Enterprise Resource Planning (ERP) software
Responds to customer sales inquiries in a timely, accurate and appropriate manner
Assists Branch Manager and field sales staff with product use forecast, sales reporting and budget preparation
As part of the support team, document and process product use recommendations as required
Utilizing JDE, enter and process customers orders as requested. Meet or exceed timelines established under Timely Transaction Processing policy (TTP)
Work closely with office team to ensure adequate inventory levels are maintained to meet customer needs
Assist Sales Team in accurate customer pricing and quickly resolve any inquires or concerns
Prepare standard use and sales reports as well as any custom reports as requested by management, sales and customer
Assist Sales Team in annual budget preparation and monthly budget vs. actual reports
Assists other office team members in administrative tasks to ensure quality customer service, meeting deadlines and sales support
Supports Branch and/or Operations Manager as requested
AGRIBUSINESS OPERATIONS CAREER OPPORTUNITY MATRIX
---
Hover over an icon or connection to highlight the relationships. | Click on an icon to see more details.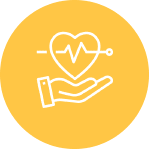 BENEFITS
We pride ourselves on being a great place to work, which includes supporting you beyond the workday. You can count on a competitive salary, comprehensive benefits, a people-first culture, work life balance, investment in training and development and career growth opportunities.