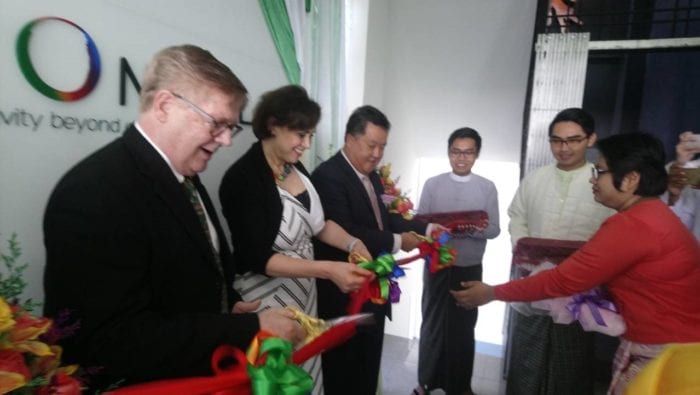 In 2019, Connell celebrates five successful years in Myanmar, a track record which compliments the Company's strong overall Asia presence.
Speaking at the opening of Connell's new Yangon office on January 9, Connell Country Manager Myanmar Lars Erik Larsen said, "We are proud of our strong track record in Myanmar, where we see expanding economic opportunities bringing greater demand for our suppliers' products." During the last five years, Connell Myanmar expanded from one employee to eleven and outgrew its original office. Its new office in Yangon, the commercial center of Myanmar, has room for anticipated future expansion.

Connell is benefitting from Myanmar's growing and increasingly productive workforce. "Our young and dynamic team is well-positioned in a country that is young and hungry for success," said Connell Regional Manager Myanmar, Singapore, Malaysia and Sri Lanka Kok Kuen Chee. Chee expects that Myanmar will continue to be an appealing location for business.

The growth of the Myanmar's business supports Connell's strategy to serve its suppliers and customers wherever they need to be, including appropriate emerging economies. "Since opening in Myanmar five years ago, we have had double digit growth every year," said Connell President and CEO Dr. Azita Owlia. "Establishing ourselves in Myanmar allows Connell to share its knowledge and expertise with chemical and life sciences companies here and offers the opportunity for those companies to connect directly with Connell across our Asia-Pacific network."

As part of its celebrations, Connell Myanmar donated money and equipment to the Art School of Myanmar to produce a painting for the new office illustrating Myanmar today with the theme of Wellness.

Back to news