General Purpose and Scope of Position
The Business Services Lead's main responsibility is to provide superior support to our customers, suppliers, and internal partners. In addition, they are responsible for coordinating product group team support processes and functions.
Search Open Positions
Key Skills and Abilities Include
3-4 years of industry and sales support experience preferred
Strong background in all facets of order management and/or transactional processing, and customer service
Advanced knowledge and experience with a Tier 1 ERP, JDE experience preferred
Key Personal Attributes Include
A high level of commitment and accountability
 Strong communication and interpersonal skills required for positive interactions between employees, customers and suppliers
 Ability to demonstrate and maintain professionalism in interactions with others, including an ability to work with a high level of confidentiality
 Ability to build relationships with employees at all levels of the organization
 Ability to lead teams through change and manage competing priorities
 Excellent organizational skills with the ability to prioritize multiple assignments
 Demonstrate a high-level of attention to detail in a fast-paced environment
Specific Responsibilities and Key Deliverables Include
Lead Duties

Facilitate team's day-to-day work plan as events dictate
Coordinate back up plans and cross coverage, ensure business continuity for team, including personally providing flex support
Monitor reports to ensure clean and accurate data for product groups assigned to team.
Look for process improvement opportunities between products groups.
Be the first point of reference for troubleshooting assistance, JDE fundamentals and best practices
Facilitate / perform training for team members
Assist Business Services Manager in providing team assessment feedback for Performance Management

Transactional Support Duties

Work with Team Members, Product Group Leaders, and Managers to determine most efficient way to provide support to assigned product groups
Order Management: Coordinate contract execution with Marketing Team, Regional Freight Specialists, and Facilities Staff
Enter and process transactions in the JD Edwards ERP System, specifically: contract capture and entry, sales and purchase order entry and processing, freight and logistics record creation, stock transfers and work orders
Ensure that all customer shipments and deliveries are invoiced in a timely fashion
Provide prompt and professional communication to customers, suppliers, and internal business partners on all correspondence, requests, and orders (including AR and AP)
Assist in inventory management at Wilbur-Ellis owned facilities and 3rd party warehouses according to set inventory policies
 Provide a high level of support in accordance to Nutrition best practices and processes
 Problem solve and facilitate communication between/with marketer, customer, supplier or internally
Matrix
---
Hover over an icon or connection to highlight the relationships. | Click on an icon to see more details.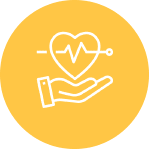 Benefits
We pride ourselves on being a great place to work, which includes supporting you beyond the workday. You can count on a competitive salary, comprehensive benefits, a people-first culture, work life balance, investment in training and development and career growth opportunities.